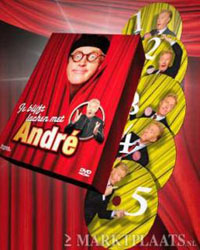 André van Duin - Je blijft lachen met André
De 6 DVD-box met de titel 'Je blijft lachen met André' is niet in de winkel te koop maar alleen verkrijgbaar wanneer je minstens een kwartaal lid word van Sponsor Bingo Loterij.
6 DVD's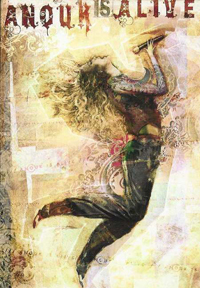 Anouk Is Alive (2006)
DVD1 : Love`, Only You, One Word, Alright, More Than You Deserve, Don't, R U Kiddin' Me, Falling Sun, Sacrifice, Flower Duet, Who Cares, Too Long, No Time To Waste, The Dark, Everything, Hail, Searching, Jerusalem, I Live For You.
DVD 2: Michel, Our Own Love, Graduated Fool, It's So Hard, Nobody's Wife, Home Is In My Head, Girl, Lost.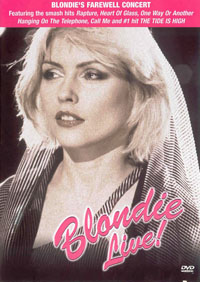 Blondie Live (2002)
DREAMING, HANGING ON THE TELEPHONE, SCREAMING SKIN, FORGIVE AND FORGET, SHAYLA/UNION CITY BLUE, SUNDAY GIRL, MARIA, CALL ME, BOOM BOOM IN THE ZOOM ZOOM ROOM, IN THE FLESH, RAPTURE, RIP HER TO SHREDS, X OFFENDER, ATOMIC, ONE WAY OR ANOTHER, HEART OF GLASS.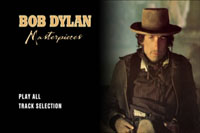 Bob Dylan - Masterpieces (2008)
01. All Along the Watchtower
02. Its Alright Ma (Im Only Bleeding)
03. Just Like a Woman
04. Gotta Serve Somebody
05. Masters of War
06. Dont Start Me Talkin
07. Highway 61 Revisited
08. Takes a Lot to Laugh, Takes a Train to Cry
09. Mr Tambourine Man
10. Rainy Day Women Nos.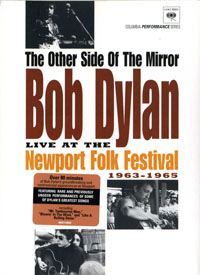 Bob Dylan - The other side of the mirror
Newport Folk Festival 1963-65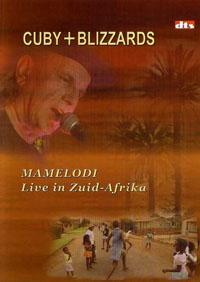 CUBY + Blizzards (2002) - Mamelodi, live Zuid Afrika
01. Intro
02. Hobo Blues
03. I'm In Love
04. Distant Smile
05. Another Land
06. Travelling With The Blues
07. Help Me
08. No News
09. Too Blind To See
10. Stateboro Blues
11. Appleknockers Flophouse
12. Window Of My Eyes
13. Another Day, Another Road
14. Dust My Blues
Cuby and the Blizzards - Groeten uit Grolloo - De 2 mtr sessie
01. Checking Up On My Baby
02. Five Long Tears
03. Help Me
04. Just For Fun
05. Too Blind To See
06. Somebody Will Know Someday
07. Another Day Another Road
08. So Many Roads
09. Night Train
10. Hobo Blues
11. Appleknockers Flophouse
12. Window Of My Eyes
11. Stop Breaking Down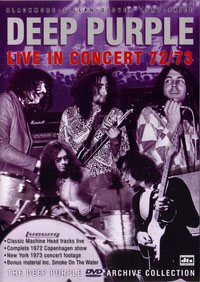 Deep Purple
Live in concert 1972-1973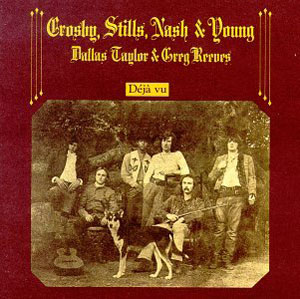 Deja Vu - Crosby, Stills & Nash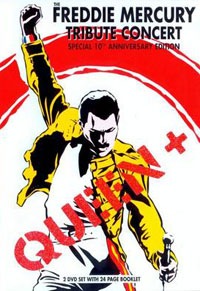 Freddie Mercury Tribute (1992)
The Freddy Mercury Tribute Concert live vanuit het Wembley Stadion Engeland.
Bovenstaand concert is het tweede gedeelte van het evenement dat in totaal 4 uur duurde.
Audio: ALLEEN Engels DTS 5CH
1. Tie Your Mother Down: Queen + Joe Elliott and Slash
2. I Want It All: Queen + Roger Daltry and Toni Iommi
3. Las Palabras De Amor: Queen + Zucchero
4. Hammer To Fall: Queen + Gary Cherone and Tony Iommi
5. Stone Cold Crazy: Queen + James Hetfield and Tony Iommi
6. Crazy Little Thing Called Love: Queen + Robert Plant
7. Too Much Love Will Kill You: Brian May
8. Radio Ga Ga: Queen + Paul Young
9. Who Wants To Live Forever: Queen + Seal
10. I Want To Break Free: Queen + Lisa Stansfield
11. Under Pressure: Queen + David Bowie and Annie Lennox
12. All The Young Dudes: Queen + Ian Hunter, David Bowie and Mick Ronson
13. Heroes: Queen + David Bowie and Mick Ronson
14. '39: Queen + George Michael
15. These Are The Days Of Our Lives: Queen + George Michael and Lisa Stansfield
16. Somebody To Love: Queen + George Michael
17. Bohemian Rhapsody: Queen + Elton John and Axl Rose
18. The Show Must Go On: Queen + Elton John and Toni Iommi
19. We Will Rock You: Queen + Axl Rose
20. We Are The Champions: Queen + Liza Minnelli and Cast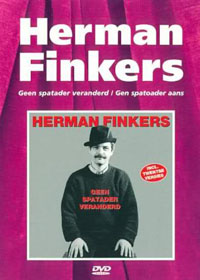 Herman Finkers Geen Spatader Veranderd (1997)
'Geen Spatader Veranderd': Anders dan de titel doet vermoeden is de formule bij dit achtste theaterprogramma van Herman Finkers gewijzigd. Ditmaal is gepoogd ook het element humor een kans te geven. Een poging die serieus genoemd mag worden.
Bij 'Geen spatader veranderd' is niet getracht een honderd procent volledig overzicht van het repertoire van Frank Sinatra te schetsen. Maar oordeelt u liever zelf.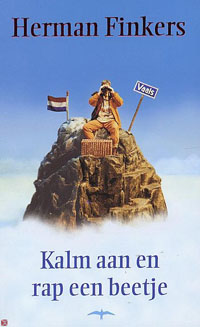 Herman Finkers Kalm aan en Rap een Beetje
De Theatershows zijn opgenomen in De Twentse Schouwburg, Enschede 12, 13 en 14 april 2000.
DVD 1 (De bergrede):
Beklimming Vaalserberg, Handige spulletjes, Overwerkt, Onthaastingscursus, Radio Vaals, Slechts twee garnalen voor fl. 3,95, Ik weet niet wat het is, Kleine plaspauze, Klachten, D'r lop hier zon zwart'n, Kent u dat gevoel?, Lief kaartje, Lassie, Paranormaliteiten (Tante trees), Het zwemgedrag van dassen, De regel van Benedictus, Mariaverschijning, Rebirthing.
DVD 2 (Weer met beide benen op de grond):
Afdaling, Ich bin blond, Iconen schilderen, Kevin Olde Riekerink, De ketting van de fiets, Maagd in Amsterdam, Jij verdient meer geld dan ik, RIAGG (1), Hoge pet, Mevrouw Geurts van de gerlachusvereniging, Iets met een kanon, Kluizenaarshuisje, Chinese muur, Amazing, Hoerenlopers, RIAGG (2), Drs. B, Theedoek, Compleet aan m'n eind.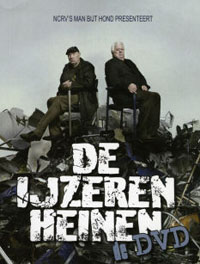 IJzeren Heinen (1981)
Nederland
Documentaire / Komedie - Alle afleveringen
De IJzeren Heinen zijn twee broers uit Leeuwarden die op hoge leeftijd nog steeds fanatiek handelen in oud ijzer.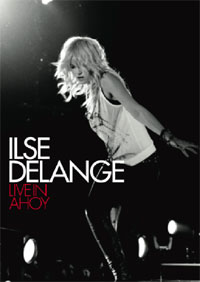 Ilse De Lange - Live In Ahoy
Broken Girl, We're Alright, World Of Hurt
Livin'on Love, I Still Cry, When We Don't Talk
Flying Blind, Sister Golden Hair, I'd Be Yours
Heavenless, Fall, Have A Little Faith,
Stuck In The Middle, Love Won't Hide, Pirate Of Your Soul
Puzzle Me, Sharp Dressed Men, The Other Side
Miracle, The Great Escape, I'm Not So Tough
I Love You, So Incredible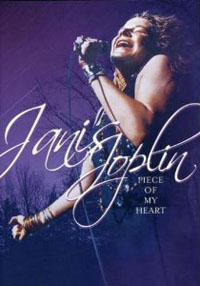 Janis Joplin - Piece of My Heart (2007)
1. Try (Just A Little Bit Harder)
2. To Love Somebody
3. Work Me Lord
4. Ball And Chain
5. Piece Of My Heart
6. Combination Of The Two
7. Cry Baby 08. Tell Mama
9. Move Over
10. Kozmic Blues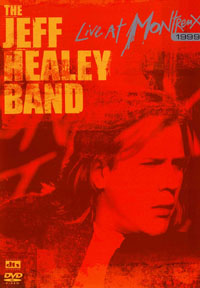 Jeff Healey Band - Live Montreux (1999)
Dit concert is gefilmd in Montreux op 3 juli 1999. Het bevat vele klassiekers waaronder I Think I Love You Too Much, Angel Eyes, See The Light en Stuck In The Middle With You.
Bonus materiaal: 4 tracks uit de Jeff Healey Band show in Montreux uit 1997: 1) As The Years Go Passing By 2) That's What They Say 3) Put The Shoe On The Other Foot 4) While My Guitar Gently Weeps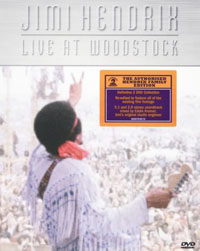 Jimi Hendrix: LIVE AT WOODSTOCK (2010)
DVD 2
Live At Woodstock [The Deluxe Edition] features live performances of "Message To Love," "Spanish Castle Magic," "Red House," "Lover Man," "Foxey Lady," "Jam Back At The House," "Izabella," "Fire," "Voodoo Child (Slight Return)," "Star Spangled Banner," "Purple Haze," "Woodstock Improvisation," "Villanova Junction," and "Hey Joe."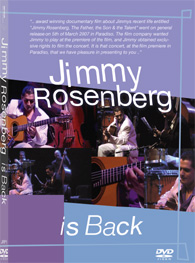 Jimmy Rosenberg is back (2007)
Jimmy Rosenberg is een Sinti-zigeuner, geboren op 10 april 1980 in Helmond. Jimmy heeft op het podium gestaan met Stephane Grappelli, James Brown, Les Paul, Bireli Lagrène, Willy Nelson, Eric Clapton, Stochelo Rosenberg (zijn neef) en vele anderen. Bekendheid en ontzag geniet Jimmy bij musici wereldwijd. Jimmy maakte in 1989 zijn debuut buiten de zigeunerwereld, al op de jonge leeftijd van negen jaar in de Engelse televisiedocumentaire Django Legacy van John Jeremy. In deze documentaire verscheen Jimmy Rosenberg met Falko Reinhardt en Sani van Mullum als het trio met de naam The Gipsy Kids.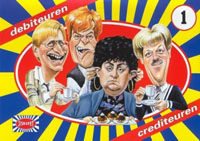 Jiskefet: Debiteuren-Crediteuren
Persiflage op het kantoorleven. Jos (Koch) en Edgar (Prins), hun collega Storm (Romeyn) en de zwaarlijvige secretaresse Juffrouw Jannie (Annet Malherbe) werken op de financiële administratie en komen de dag door met flauwe kantoorhumor.
2 DVD's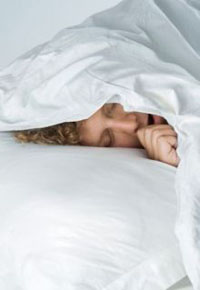 Jochem Myjer - De Rust Zelve (2010)
Comedy - 92 minuten
Jochem Myjer is een multitalent: cabaretier, komiek, musicus, acteur of presentator, maar boven alles levensgenieter. Hij ervaart en deelt alles uitbundig en in een razendsnel tempo. Zo snel dat je blij bent dat het op dvd is vastgelegd.
De voorstelling De Rust Zelve gaat vooral over zijn verschillende vrienden in Leiden en mensen die deze stad met hem delen. Hij vertelt over zijn buurkinderen Halfzeven, Halfacht en Halfnegen, jumpt op walsmuziek, doet imitaties van BN'ers terwijl hij op de trilband staat en krijgt links en rechts van hem hologrammen van zichzelf die met hem meedansen. Snel dus, maar vooral ontzettend leuk om naar te kijken en luisteren...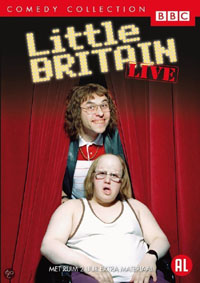 Little Britain - Live
Na drie bekroonde televisieseries reisden Matt Lucas en David Walliams met Little Britain de theaters langs. Tijdens de grootste comedytour uit de geschiedenis speelden ze in meer dan 200 uitverkochte shows voor in totaal bijna een miljoen mensen en brachten ze zowel de critici als het publiek in vervoering.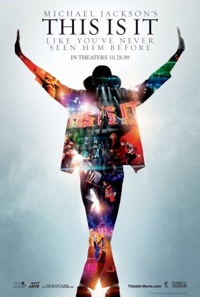 Michael Jackson - This Is It (2009)
Verenigde Staten
Documentaire / Muziek - 112 minuten
geregisseerd door Kenny Ortega
met Michael Jackson, Darryl Phinnessee en Kenny Ortega
De film wordt samengesteld uit de honderden uren opnames van de oefensessies en beelden achter de schermen van de wereldberoemde popster Michael Jackson. Ook zien we de interviews met vrienden en creatieve partners van Michael. De film bevat onder meer videomateriaal van de laatste repetities van Jackson voor zijn nieuwe reeks concerten, kort voor de dood van de popster op 25 juni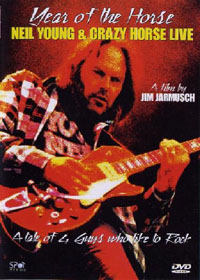 Neil Young - Year of the Horse (1997)
Verenigde Staten
Documentaire / Muziek-106 minuten
geregisseerd door Jim Jarmusch
met Neil Young en Jim Jarmusch
Verslag van de tour van de Canadese rockband Neil Young & The Crazy Horse in 1996. Interviews met de leden door de regisseur zelf en backstage-beeldmateriaal uit de jaren '70 en '80.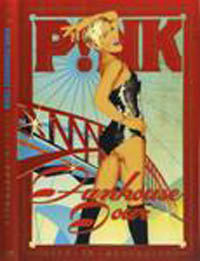 Pink - Live in Australia (2009)
Bad Influence - Just Like A Pill - Who Knew - Ave Mary A - Don't Let Me Get Me - I Touch Myself - Please Don't Leave Me - U + Ur Hand - Leave Me Alone (I'm Lonely) - So What - Family Portrait - I Don't Believe You - Crystal Ball - Trouble - Babe I'm Gonna Leave You - Sober - Bohemian Rhapsody - Funhouse - Crazy - Get The Party Started - Glitter In The Air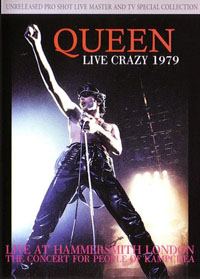 Queen - Live in London 1979
Concert for the people of Kampuchea - 26-12-1979
We Will Rock You Fast Version - Let Me Entertain You - Somebody To Love - Death On Two Legs - Killer Queen - I'm In Love With My Car - Get Down Make Love - You're My Best Friend - Save Me - Now I'm Here - Don't Stop Me Now - Love Of My Life - '39 - Crazy Little Thing Called Love - Tie Your Mother Down - Sheer Heart Attack - We Will Rock You - We Are The Champions - God Save the Queen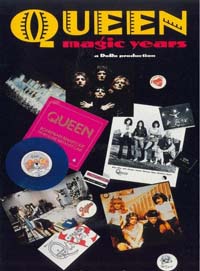 Queen - The Magic Years
DVD1: The Foundations (Documentary about the band with a ton of unique footage)
DVD2: Live Killers in the Making
DVD3: Crowned in Glory - This is a refreshing video collection as it appears to be complete footage prior to Freddie's death.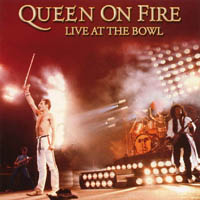 Queen On Fire - Live At The Bowl (1982)
Live At The Bowl is een liveregistratie van een concert dat Queen gaf tijdens hun Hot Space Tour
Flash - The Hero - We Will Rock You - Action This Day - Play The Game - Staying Power - Somebody To Love - Now I'm Here - Dragon Attack - Now I'm Here - Love Of My Life - Save Me - Back Chat - Get Down, Make Love - Guitar Solo - Under Pressure - Fat Bottomed Girls - Crazy Little Thing Called Love - Bohemian Rhapsody - Tie Your Mother Down - Another One Bites The Dust - Sheer Heart Attack - We Will Rock You - We Are The Champions - God Save The Queen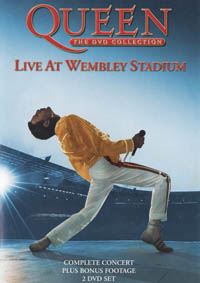 Queen - Live At Wembley
One Vision - Tie Your Mother Down - In The Lap Of The Gods - Seven Seas Of Rhye - Tear It Up - A Kind Of Magic - Under Pressure - Another One Bites The Dust - Who Wants To Live Forever - I Want To Break Free - Impromptu - Brighton Rock Solo - Now I'm Here - Love Of My Life - Is This The World We Created - (You're So Square) Baby I Don't Care - Hello Mary Lou - Tutti Frutti - Gimme Some Lovin' - Bohemian Rhapsody - Hammer To Fall - Crazy Little Thing Called Love - Big Spender - Radio Ga Ga - We Will Rock You - Friends Will Be Friends - We Are The Champions - God Save The Queen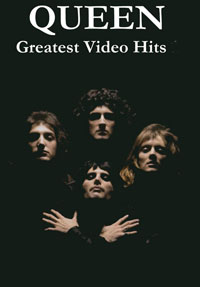 Queen grootste videohits
DVD 1
Bohemian Rhapsody - Another one bits the dust - Killer Queen - Fat bottomed girls - Bicycle race - You're my best friend - Don't stop my now - Save me - Crazy little thing called love - Somebody to love - Spread your wings - Play the game - Flash - Tie your mother down - We will rock you - We are the champions
DVD 2:
A kind of magic - I want it all - Radio ga ga - I want to break free - Breakthru - Under pressure - Scandel - Who wants to live forever - The miracle - It's a hard life - The invisible man - Las palabras de amour - Friends will be friends - Body language - Hammer to fall - Princes of the universe - One vision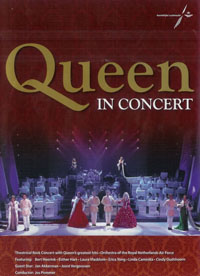 Queen in Concert (2006)
Het Orkest van de Koninklijke Luchtmacht presenteert - Queen in Concert
In een spetterende show zien en horen we het befaamde repertoire van Queen de revue passeren. De wereldbekende nummers worden gespeeld door een 50-koppig orkest en uitgevoerd in pakkende arrangementen. Liefhebbers van rockmuziek zullen een geweldige avond hebben, liefhebbers van Queen zullen genieten van de tijdloze hits en de onvervalste Queenfans zullen verrast zijn door de manier waarop de nummers worden uitgevoerd.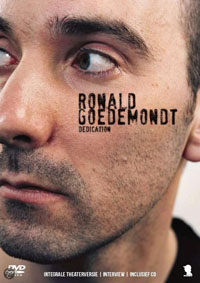 Ronald Goedemondt - Dedication
In zijn derde programma 'Dedication' zal Goedemondt geen moment onbenut laten om zijn publiek op zijn geheel eigen wijze te boeien en te verrassen en bovenal rollend van de lach op de theaterstoel achter te laten.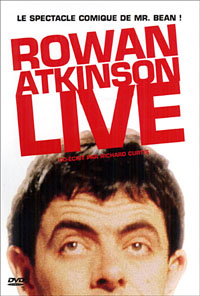 Rowan Atkinson LIVE!
Rowan Atkinson, de Britse topkomiek van de jaren negentig, heeft met zijn TV-creaties 'Mr.Bean' en 'Black Adder', de wereld inmiddels veroverd. Wat velen echter niet weten is dat hij avond aan avond live optreedt op Broadway en London's West End. Zijn beste sketches van de afgelopen 10 jaar zijn speciaal voor deze video in een show met publiek opgenomen 'at the HuntingtonTheatre, Boston USA'. Samen met zijn vaste aangever Angus Deayton (ook bekend van Mr.Bean) zal hij een aanslag doen op je lachspieren met afwisselend 'scherpe sketches', dan weer 'zonder een overtogen woord, maar met verbluffende mimiek', waarbij de oplettende kijker wellicht de herkomst van zijn beroemdste creatie zal kunnen ontdekken....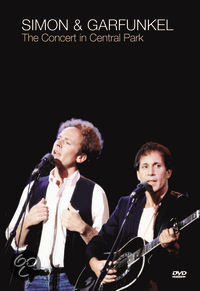 Simon & Garfunkel - The Concert In Central Park (1981)
Mrs. Robinson - Homeward Bound - America - Me And Julio Down By The Schoolyard - Scarborough Fair - April Come She Will - Wake Up Little Susie - Still Crazy After All These Years - American Tune - Late In The Evening - Slip Slidin' Away - A Heart In New York - The Late Great Johnny Ace - Kodachrome/Maybellene - Bridge Over Troubled Water - 50 Ways To Leave Your Lover - The Boxer - Old Friends - Bookends - 59th Street Bridge Song - The Sound Of Silence - Late In The Evening
(Het laatste nummer staat er niet helemaal op!)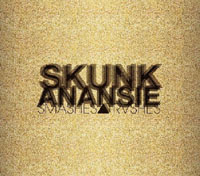 Skunk Anansie - Smashes and Trashes 2009
01. Selling Jesus 02. I Can Dream 03. Charity
04. Weak 05. All I Want 06. Twisted
07. Brazen 08. Hedonism 09. Charlie Big Potato
10. Secretly 11. Lately 12. You'll Follow Me Down
13. Tear The Place Up 14. Because of You
15. Squander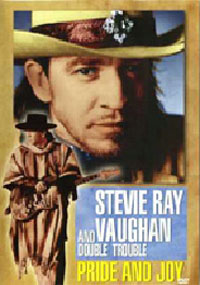 Stevie Ray Vaughan - Pride and Joy
1. Pride and joy
2. Texas fluid
3. Voodo chile
4. The house is rockin'
5. Tightrope
6. Leave my girl lone
7. Colt shot
8. Crossfire
9. Rivera paradise
10. Tell me
11. Mary had a little lamb
12. Love struck baby
13. Third stone from the sun
14. Lenny
15. Behind the scenes (Documentary)